Trip Locations in Corfu
Choose the boat trip that suits you best and explore many picturesque bays and unspoiled beaches in Corfu!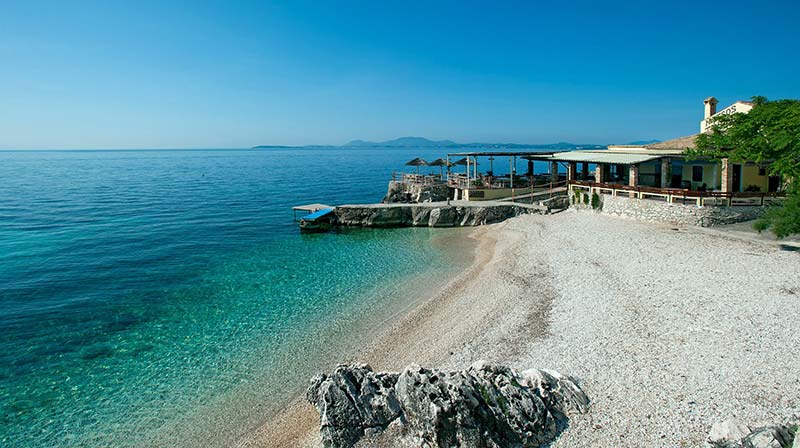 Nissaki Corfu
Nissaki is one of the oldest tourist resorts of the northeast coast of Corfu. It is a lovely sandy shore surrounded by rock formations , located between the villages of Barbati and Kassiopi. The water is so clean that it allows you to see the rich marine life and the beautiful underwater landscape. It is a great place for families.
Kalami Corfu
Kalami is one of the most charming resorts on the northeast coast of Corfu. The beach is awarded with blue flag which means that the beach is clean and well organized. The beach itself is pebbly and the water is crystal clear. It is also closely linked to the Durrell's early life in Corfu. The White House is located in Kalami and it's open on exclusive days for the public.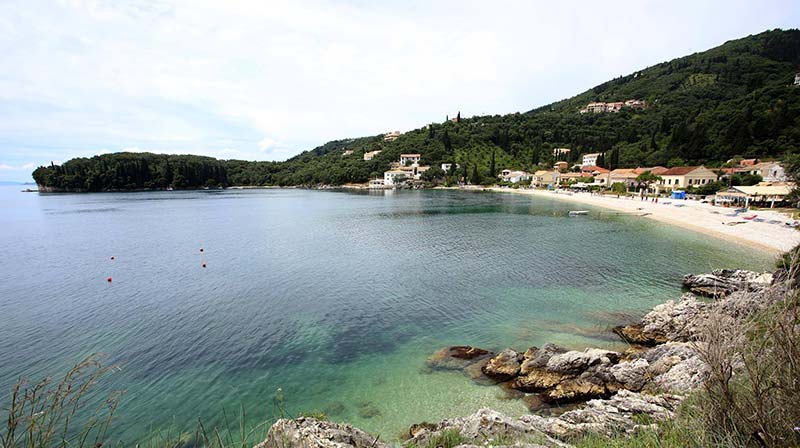 Kouloura Corfu
Kouloura is a picturesque fishing village in Corfu. The area is recognized by its undulating area of lush tree forests and the wonderful crystalline bay. Kouloura is arguably one of the most attractive coves of the Ionian island with small pebbles and an amazing surrounding.
Agios Stephanos Corfu
Agios Stephanos is a typical traditional fishing village on Corfu's northeast coast. Agios Stephanos is a peaceful village and established as one of the first class resorts of Corfu island. The village is surrounded by the tree-clad slopes of the hills, the crystal waters of the Ionian Sea and the idyllic sight of the harbour with the fishing boats.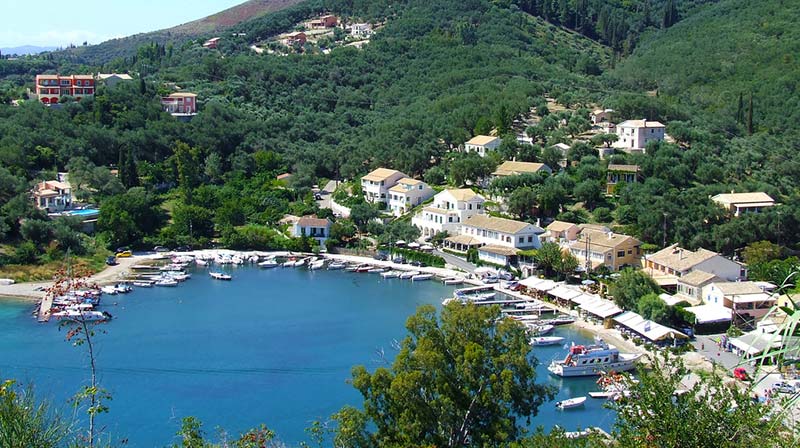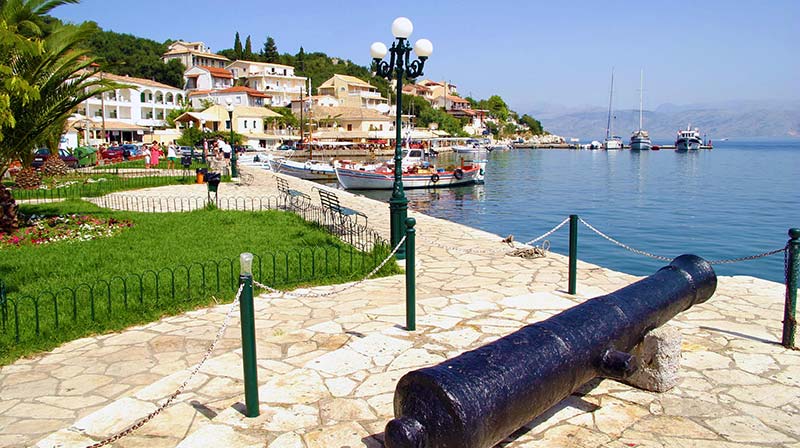 Kassiopi Corfu
Located on Corfu's northern coast, the village of Kassiopi blends old and new. It's a lively resort with four beaches boasting breathtaking views across to Albania. Until recently Kassiopi was known as a traditional fishing village with a picturesque harbour. The village has been developed to a very popular tourist resort, with many bars, restaurants, gift shops, supermarkets and A.T.M. machines.
Corfu Town
Corfu town, especially its oldest part, is one of the most charming and romantic places of Greece. It is a perfect example of ancient, Venetian and Byzantine art that will be able to fascinate you with its little streets and panoramic views. Every single building, every single street will appear like an open museum, but the local people will remind you that the old town is also full of life and full of surprises!
Book a boat trip and add more pleasure to your holidays in Corfu!